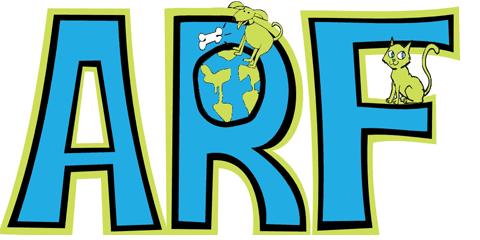 ANIMAL RESCUE FOUNDATION ROME FLOYD INC.
A huge THANK YOU to everyone who supported our Annual Spayghetti
Dinner last nite at Riverside Senior Center! And we appreciate the donations and purchases!
We want to thank Provinos for working with Animal Rescue Foundation Rome Floyd with providing the meal . They are amazing and we could not do this event yearly without their help.
Thanks to everyone we are working on paying our February vet bill.!!
Every animal has a story, according to Greta Willoughby of Rome's Animal Rescue Foundation.
"They all have stories, just like people," she said.
ARF is a nonprofit that takes injured animals turned in to Floyd County Animal Control to the vet for any needed surgery, then finds the animals foster families, permanent homes or shelters to stay in after they recover. READ MORE
Good Samaritan Save Pup and Calls ARF for help!!!
Pup maybe a year old was found by a good Samaritan on the side of a busy road with his little toy in his mouth. Thankfully he called ARF Rome Floyd and pup was transported today to a small dog rescue that will provide all vetting and find a home .
With your donations we can provide that vetting ourselves. ..and continue to help PAWS.
ARF barbecue fundraiser is big success
Abandoned or stray animals were the big winners Saturday as the Animal Rescue Foundation held a barbecue and music festival to raise funds for the organization.
Karen Dobson of Coosa, one of the organizers, said she hoped the event would net somewhere between $2,000 and $2,500 dollars for the effort to spare the lives of — and find homes for — animals large and small. READ MORE
Please reload