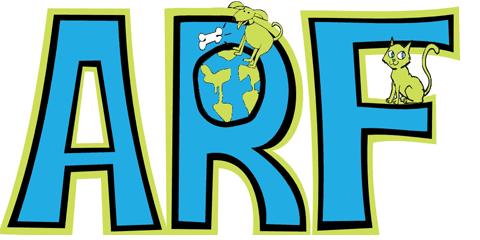 ANIMAL RESCUE FOUNDATION ROME FLOYD INC.
A huge THANK YOU to everyone who supported our Annual Spayghetti
Dinner last nite at Riverside Senior Center! And we appreciate the donations and purchases!
We want to thank Provinos for working with Animal Rescue Foundation Rome Floyd with providing the meal . They are amazing and we could not do this event yearly without their help.
Thanks to everyone we are working on paying our February vet bill.!!
At ARF-Animal Rescue Foundation Rome, Floyd County INC. We are a Non-profit, volunteer organization dedicated to improving the lives of dogs, cats and people in the Rome/Floyd County, GA area by rescuing unwanted, abandoned and abused animals and ensuring health and welfare of shelter animals in cooperation with Floyd County Animal Control. Educating community on the importance of spay/neutering to prevent pet overpopulation. Promoting low-cost and affordable spay/neuter/vaccination clinics. Provide immediate and preventive vetting, coordinate transportion to "NO KILL" shelters in other areas, place animals in foster care and eventually adoption into well screened forever homes.
We were founded in 2011 and ARF is dedicated in helping the lost, neglected, and abused animals of Floyd County, GA, and surrounding areas. We are dedicated in assisting Floyd County Animal Control currently known as PAWS or public animal welfare service with emergency veterinarian care, as well as assisting with the placement of animals through many partnerships with multiple rescues and volunteer vetted foster homes. Also, we assist the community by having emergency vet care and spay and neuter education. We provide countless loving animals a second chance of survival by giving them a fighting chance at living and overcoming the injuries they have sustained or developed, and we provide vet and loving care to many animals that have been left abandon by their pervious owners. We provide animals with the needed love and nourishment they so need and desire. We do this through the assistance from individuals just like you. If you want to make a difference in a lost, abused, or neglected, loving furbaby please consider a tax deductible donation to our 501-3-c organization and make a difference today.
Please Use our NPO account number to help contribute to ARF NPO number (RB230)
Just click the Kroger Logo to register!
Want to mail your end of year donation? Send it to:
​
P.O. Box 682 Rome, GA 30162
Meaningful Work. Unforgettable Experiences.
Just one of many of the animals that was able to receive care through ARF because of your generous donations. Without your assistance we would not be able to provide the emergency care that many of the animals we come into contact with need
ARF is blessed to have a working relationship with numerous animal clinics and they do amazing work in providing the love and care the furbabies that have come in contact with ARF need. Without thes clinics it would not be possible for ARF to provide the much-needed vet care that many of the animals we come in contact with need.
ARF is committed is partnering with Floyd County PAWS in assisting with the emergency veterinarian care that many of the animals that come into PAWS so desperately need. If it was not for the emergency vet care, many animals would have to be euthanized. However, through the generous donations from people like you, ARF is able to provide the needed emergency vetting to PAWS giving many a second chance at a loving, fun-filled life.
ARF is not just committed to ensuring the animals in the Rome-Floyd county area have the proper vet care. We also are committed to ensuring that all animals go into a warm and loving home where they are not just a pet but someone's family. If you're interested in providing an ARF furbaby a furever home please contact one of our dedicated volunteers, and we will get back in touch with you with the information you need in order to adopt or foster an ARF furbaby
Reinforcing our Commitment